About our Custom Cabinetry Manufacturing Facility in Toronto
Carefully crafting high-quality cabinetry has been our passion since Olympic Kitchens was founded in 1973. We manufacture all our own cabinetry in house. This sets us apart from most kitchen companies, as most in our region order their cabinet doors from suppliers. This allows us to ensure our quality is consistent and ensure we follow through with our commitments on install dates.
Our manufacturing facility is over 50,000 square feet and has some of the most advanced manufacturing machines in our industry. From our Venjakob automated finishing line to our IMA edge bander.
We constantly reinvest to build the best cabinetry possible and ensure we are as efficient as possible in doing so.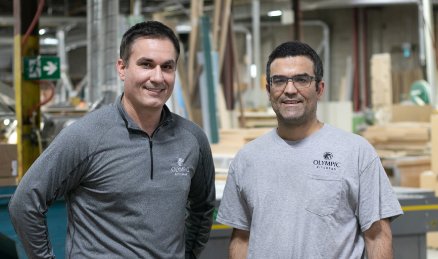 Quality and efficiency are the hallmarks of our custom cabinetry manufacturing facility in Toronto.  It starts with the right tools and equipment to get the job done right, the first time.  Our skilled custom cabinetry manufacturing team ensures no detail is missed and flags any concerns to our plant manager as soon as they arise.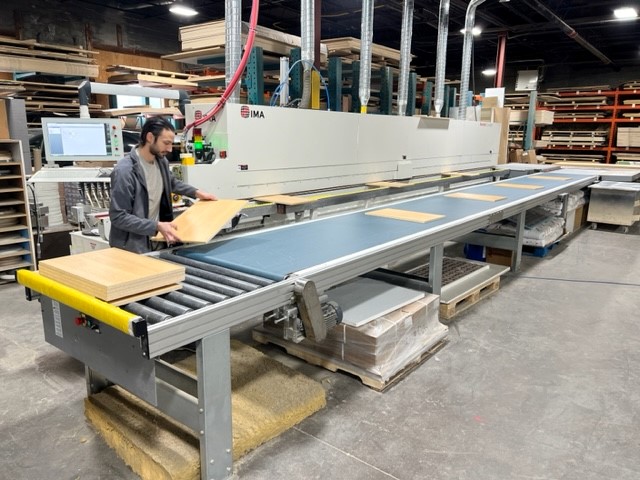 Staying ahead of the speed of technological advancement is trickier today.  Manufacturing facilities around the world feel the pressure to stay ahead or be left behind.  At Olympic Kitchens staying ahead of advancements in manufacturing equipment has always been our nature. Our state-of-the-art manufacturing facility is a key part of our success.  The equipment in the shop allows our team to do the best work possible with an efficient approach.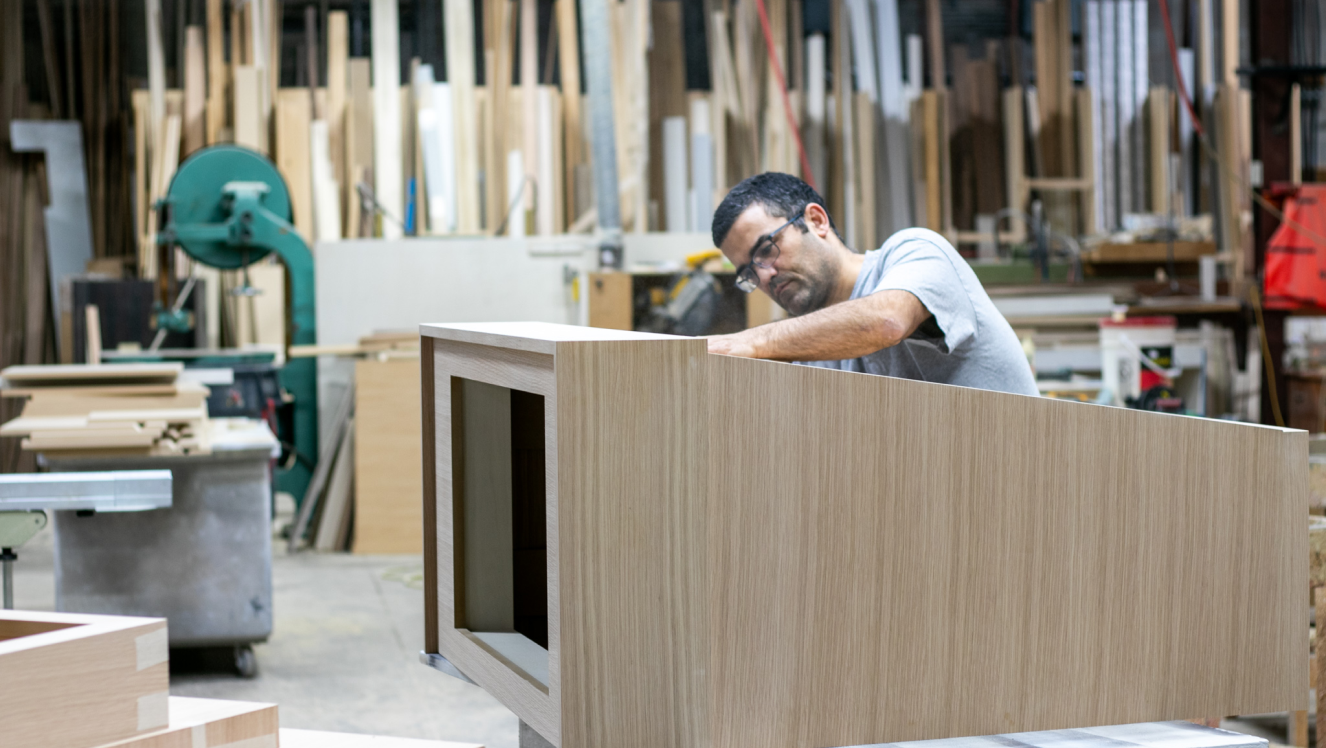 Over the years our manufacturing facility has expanded from a small garage that could fit 2 cars to our 50,000 sq. ft. state of the art facility we operate in today.  As our square footage has increased so has our capacity to produce our fine cabinetry.